Paulson Product Instructions
---
Spiral Bird Feeder System Special Video and PDF Instructions with Helpful Hints
---
Instructional Video 2 - Jeff Paulson, the inventor of the Spiral bird feeder system discusses the various ways to use the bird feeder and how to use various disposable bowls, use fruits and how to use the jelly cups. You will see why this is truly one of the most unique and beautiful bird feeders on the market today and the last bird feeder you may every buy.
Paulson_Products_Birdfeeder_Instructional_2018 from Paulson Products, LLC.
---
Please see our Facebook page to view the latest bird feeder videos and information: Bird Feeder Videos on Facebook
---
Special Instructions and Helpful Hints for use with the Spiral Bird Feeder system. Please download our PDF documents that show you how to configure the Spiral Bird Feeder with a larger feeding bowl and tips on different feeding options such as fruit, jelly as well as bird seed.
1.
Paulson Products Spiral Bird Feeding System Helpful Hints
2.
Paulson Products-Spiral Bird Feeder Increase Seed Tray Capacity Instructions
---
RibSpreader Instructions
---
WARNING:
** Below are some graphic images of a deer carcass being dressed for demonstration purposes on the usage of the RibSpreader. Some viewers may find these images disturbing.**
---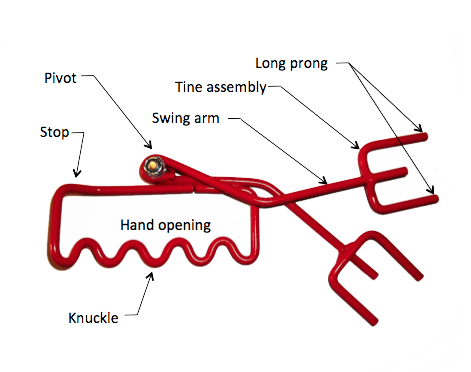 Figure 1: RibSpreader's detailed tool description. This diagram illustrates the RibSpreader and it's detailed components for identifying all working parts.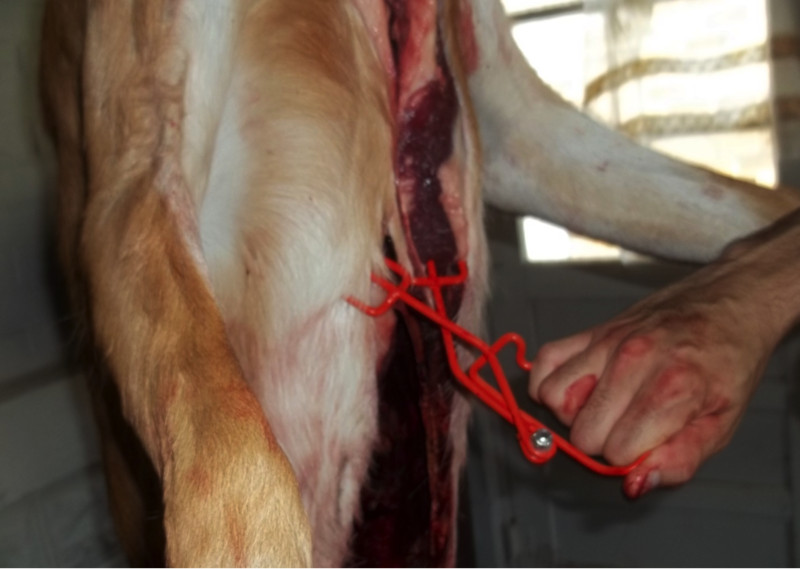 Figure 2: RibSpreader installation (Right-handed, reverse for left-handed)
Grasp the RibSpreader, palm down, with all 4 fingers wrapped around the knuckle of the tool. For your protection all 4 fingers must be inside the hand opening, unlike figure 3. Insert the RibSpreader above the area of the sternum (the base of the ribcage). Place the tines on each side of the rib cage cut so that the meat is nestled between the two long prongs.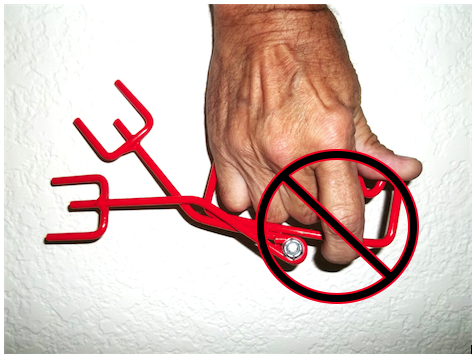 Figure 3: This is a demonstration of how NOT to place your hands and fingers while using the RibSpreader. ** Hand placement is important, ALL fingers must be placed inside the hand opening for proper and safe operation. **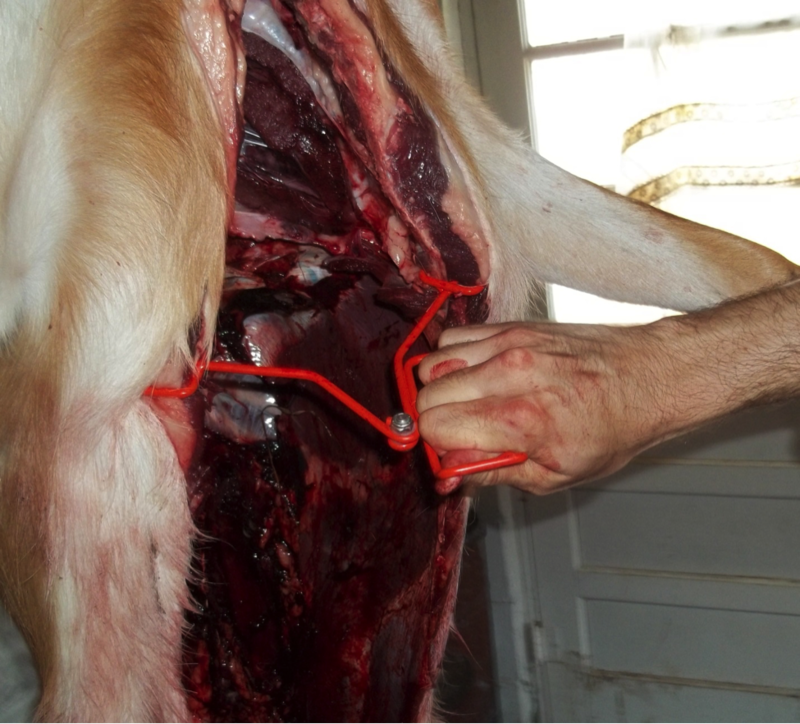 Figure 4: Opening the ribcage. Push the knuckle portion of the tool in towards the chest cavity while rotating the hand clockwise.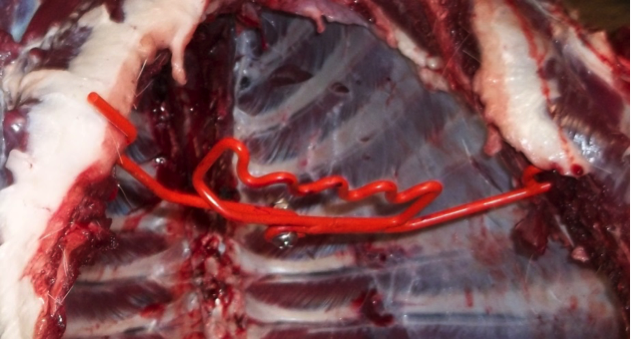 Figure 5: View of RibSpreader spreading ribcage. Push the knuckle portion on the RibSpreader into the chest cavity till the pivot travels over center and locks the swing arm against the stop.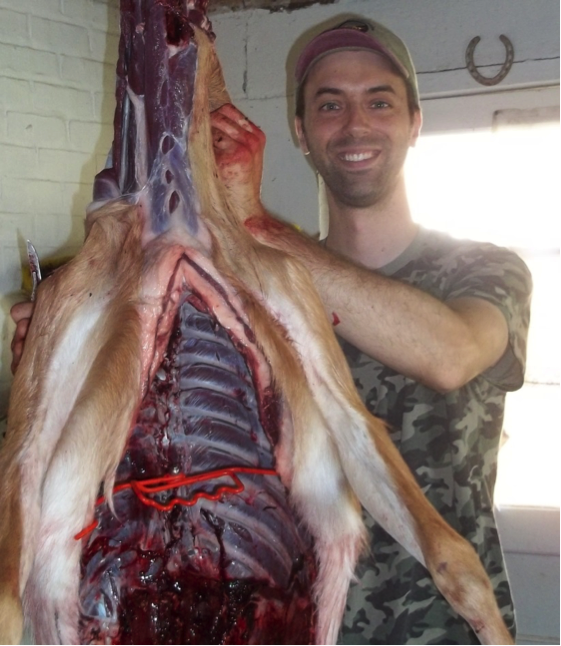 Figure 6: Fully opened rib cage and RibSpreader locked in place.
Since each field dressing is different, approximate placement of the RibSpreader is left up to the users' discretion in order to achieve desired accessibility.
If you love our products please let us know by clicking the button below to like and share us on Facebook: