Read and listen about Paulson Products in the News and on the Radio
---
Channel 9 News Spot: Made in Eastern Iowa: A birdfeeder that feeds birds foils squirrels - April 02, 2018
Radio: Radio Show by Radio Dubuque - July 13, 2017
News Paper: Telegraph Herald Business News - December 21, 2017
---
The Paulson Products Story
---
The creator of the RibSpreader, having been a certified welder for the space program and a top Mechanical Engineer for NASA's Deep Space Network and currently an avid inventor and metalworking hobbyist, is often called upon to assist friends and neighbors with problems & solutions. Since his location is amid one of the premier deer hunting areas of the Midwest, the confluence of Wisconsin, Minnesota, Illinois & Iowa, many of the problems he encountered concerned local deer hunters.
While attending to numerous requests for repairs and better ways to perform various tasks, he noticed that every hunter had a different method of spreading the brisket for cool down & butchering. Sticks, chunks of wood, pipes, PCV and even beer cans were used. Thinking "there's got to be a better, faster, easier way" he set out to devise a simple tool that could be used in all situations. Hence the seeds of Paulson Products were planted in the fall of 2012.
During the next 3 years he perfected his idea - testing each prototype and improving his methods as he progressed through a myriad of designs. His grandfathers were inventors on both sides had received numerous patents in the early part of the century as did his father.
In early years he worked with his father who patented, created and manufactured the truck-mounted industrial vacuum in the 1960's. "My dad started me out sweeping floors, but by the end I could fabricate and build a vacuum unit from the ground up".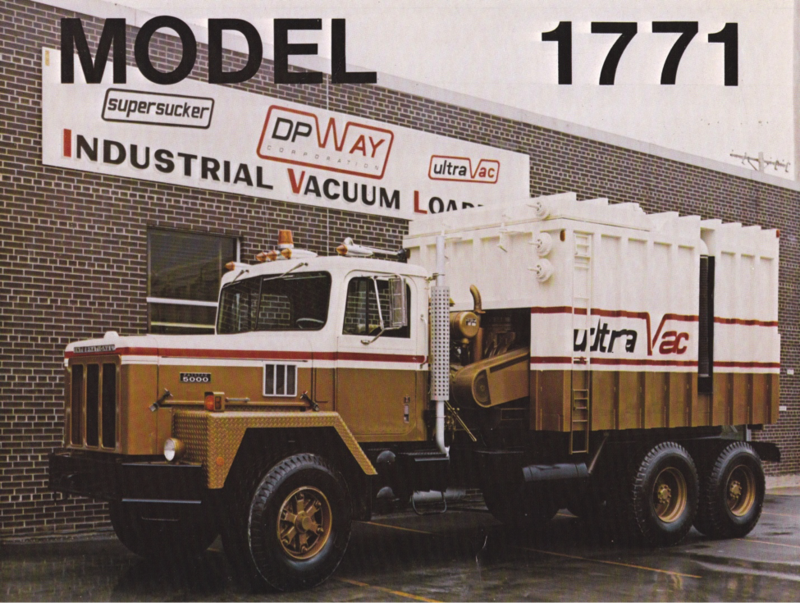 Truck mounted Industrial Vacuum.
Jeff Paulson in the early years demonstrating his father's invention.
Following his 10 year stint with his father, he worked as an engineer/designer for Jacobs Engineering, designing phosphate processing plants in central Florida. He then moved on to the 9 million pound antennas for NASA's Deep Space Network, where he traveled worldwide as the mechanical engineer in charge of maintaining these giants.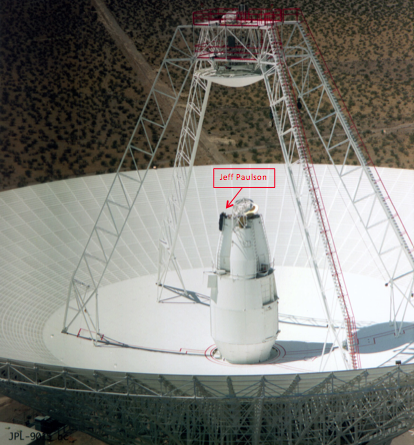 Inspecting antenna, Canberra, Australia 1984"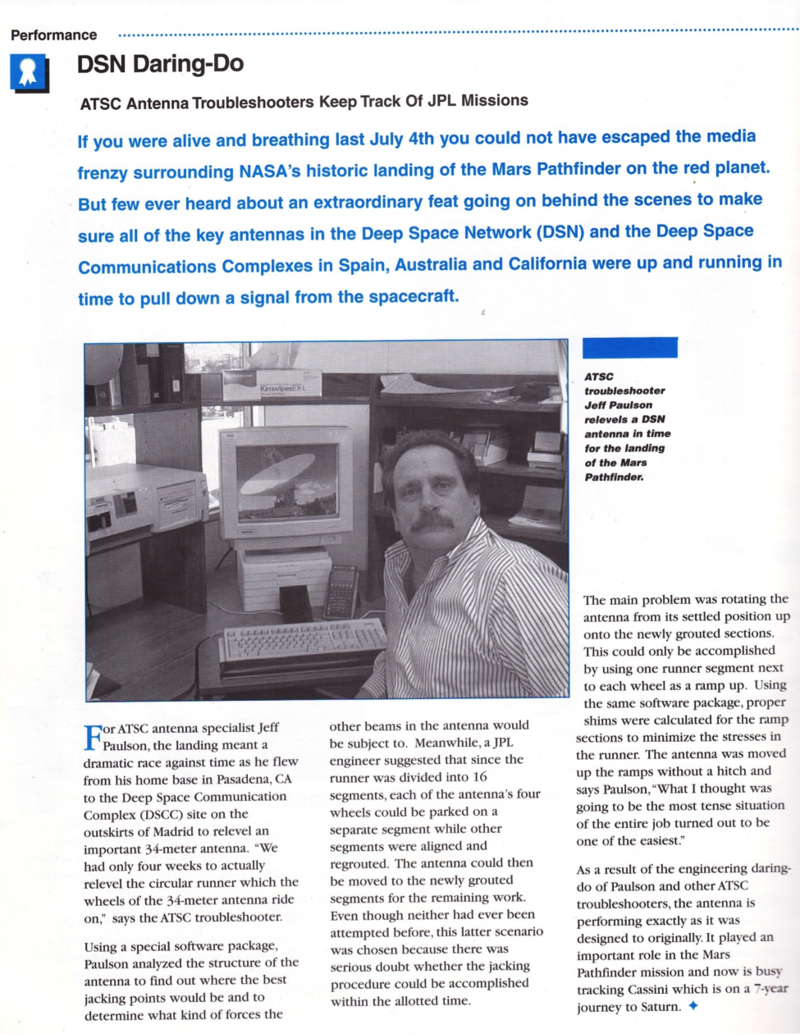 DSN Daring Do (article)
He finally ended up in Dubuque, Iowa as the creator of the Stress Analysis Division at Entegee Engineering Services, where he did work for clients nationwide. Although he's a mechanical engineer with specialties in stress analysis and production management, his true love has always been metalworking. "Concerning inventing, my dad always said - keep it simple stupid - simple to use, build, operate and most importantly – don't look at what's already out there until you have your design/idea set".
During our market survey we gave out a number of the samples for testing by hunters in the field. Not one hunter would return the product - in fact they were adamant about keeping it. It was at this point that we realized how well received the RibSpreader was and Paulson Products LLC. was created.
We operate on the motto that design & workmanship trumps mass marketing and hype. Every bend and weld on ever unit is personally inspected – if it is not up to our standards it gets cut up and recycled. The RibSpreader is made from scratch in our shop here and we're Iowa proud to say "Made in America".
If you love our products please let us know by clicking the button below to like and share us on Facebook: